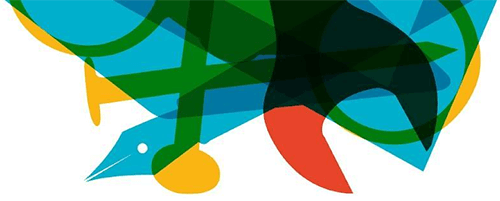 Content Network Writer | Role Description
We're looking for 4 writers to do a run of 12 articles each for new domains over a 10 month engagement.
Each writer will be dedicated to one site — a new blog built to house that writer's specific content.
For each article, writers will be given a keyword within their given topical focus, work with an editor, and have custom artworks created by our team for your finished publication which will then be actively promoted.
Your articles, and your dedicated site, will be one of a network of sites talking about a topic from different Themes, each Theme specific to the writer.
Each article will be publicly attributed to the writer, and writers are welcomed and encouraged to self promote each publication, as well as exhibit them in their portfolios of written works.
The Topic
Your writing will revolve around topics regarding the Public Blockchain.
While you do need to be invested in the idea of this newer technology and its potential, we do not expect you to be an overt supporter or lack critique of the Public Blockchain and its capabilities.
If you are brought into our writers network, you will be given a pre-organised and prioritised group of resources for reading and training on your own time, as well as referencing during production.
The ultimate mission of each site is to be part of an education network, discussing positive, comparative and negative issues with the Public Blockchain, as connected with the voice and mission of mintBlue (mintblue.com).
Your job as a writer is to explore the specifics of the Public Blockchain as they pertain to your Theme and style of writing.
The Themes
We are recruiting for specific Themes; however we also welcome writers to pitch or suggest their own Themes.
We have also matched each Theme with a specific writing style. As a result, some sites will require writers to lean more on research, while others will require writers to seek people via social for quotes, insights or conversations.
Themes / Styles:
Please note that site names/titles aren't represented here. We will be building specific content brands around these Themes and our writers with limited use of [keyword].com style domains.
Use Case Education / In journalistic style

Blockchain for/in… different contexts and use cases
Written in journalistic style, encouraging discussion and interviews that then also allow for social tagging and engagement with people in the space upon publication

Finance & Payments / In blog and news style

Accounting / e-invoicing, Micropayments, Digital Euro, Trade Finance, Document verification / kyc / aml
Written in a newsy style, looking at what's happening in the space and producing an article around it that could be updated in the future to remain relevant over time

Blockchain For Good / In inspirational blog style

How [public] blockchain technology could be leveraged for positive social change; and for very pragmatic use now by impact companies
Written in a snappy blog style for topical experts with a mix of quotes and blurbs to engage readers for quick inspiration

Blockchain Technology / In pragmatic how-to style

An in depth and technical breakdown/comparison of how blockchain technologies work, and even producing real tests and examples as part of the research and development of each article
Written for two audiences, where each article has a section that talks to the engineering side of the equation, and another that speaks to the business side of the equation

Blockchain in Government & Policy / In a public-advocacy blog style

Specifically topics of Data Ownership & Privacy Advocation, and deep diving on the many EU Policies that are in progress or being rolled out that effect these topics
Research heavy, requires a good understanding of policy and how it is rolled out in the EU. Potential to engage politicians for quotes if you have that kind of access/confidence!
The Workflow
At the start of each quarter you will be given a batch of keywords to write for, which will be re-confirmed and prioritised on a monthly basis via a loose article brief from our editorial team.
You will be given an expected delivery date for an edit-ready draft. You will also have access to our team and other writers via Slack for help, inspiration and support.
Each article will have a review timeline for you and the editor to complete a final draft.
Each article must be min. 1200 words, max. 3500 words, with a loose target of 1800 words.
As part of finalising the draft, you will work with the editor to create a short creative brief of 2-3 complimentary illustrations and visuals for the article.
Design briefs will be handed by the editor to the design team, and the article will be published as soon as they are completed.
Published articles will then go to our article-promotion team; and we will set a "launch" date for active promotion.
At this point, writers are encouraged to promote the article as well, specifically on LinkedIn and Twitter.
Every quarter, the performance of articles will be reviewed, including how articles link to other articles within our network of websites. Strategy will be adjusted accordingly as discussed between you and the editorial team.
Our intention is to ensure that at least 90% of your work is dedicated to the actual research and writing of a polished article. The remaining 10% is a combination of working with our editorial team and self promotion.
The Compensation
Writers will be paid a per-article fee, to be individually discussed.
We will provide you with an editor, manage the design and implementation of visual assets, and promote you and your articles through structured campaigns.
The site will appear predominantly as your site for the duration of your time writing for us, and will be promoted as such. If desired, each writer can work with our team to review and receive suggestions around their professional social media and internet presence.
Our goal is for you to write as authentically you, while remaining on topic and in focus on identifying the pros and cons of the Public Blockchain for your given Theme and style.
How To Apply
Please send us:
Your LinkedIn Profile
A short proposal of which Theme and style you would be a good fit for
A short motivation statement/letter
2-3 portfolio pieces, if available
Please send your application to:
Jeff Coons
Editor in Chief, Growth Mechanics
jeff@growth-mechanics.com
Then What?
We will respond to all applications.
If we are interested in your work and potential as a writer for our content network, we will organise a small writing sample based on a prompt, and then organise a call to discuss.
If we move forward with you, you will be provided a standard, lightweight contractor agreement for your tenure with us as a writer.
We will supply you with training materials and schedule your first article.
Contact
Jeff Coons
Editor in Chief
jeff@growth-mechanics.com
Emil Lamprecht
Research, Founder
emil@growth-mechanics.com
We look forward to hearing from you!
More Information
Who Are You Working For
You will be contracted by Growth Mechanics Ltd., a UK based company that operates six small companies in its portfolio, including mintBlue, the company whose interests we are assisting with this initiative.
Writers we develop a strong relationship with have the potential to obtain similar writing work for other companies and websites within our portfolio.
Concerning AI
Please bear in mind that our team has worked with AI models since 2018, and we are very well versed in AI content. All submissions and article works will be both plagiarism and AI Content checked through multiple models.
We have no issue with writers using AI as an assistant, but we require all final written works to be original to each writer.